2016 is nearing the end, and love is definitely in the air. Let's have a look at these glamorous stars who tied the knot this year breaking social media with their mesmerising wedding pictures.
1. Sanam Jung and Qassam Jafri
The nation's favorite morning show host of Jago Pakistan Jago on HUM TV, Sanam Jung got married on January 9, 2016 with a pilot, Qassam Jafri. They made a beautiful couple and the wedding pictures took the internet by storm.
2. Jana Malik and Nouman Javaid
Jana Malik, one of the most finest actresses in the industry, tied the knot with Nouman Javaid, a well known Pakistani singer, on September 2, 2016. The charming couple came in the limelight as their lovely photos got viral on social media.
3. Anum Fayyaz and Asad Anwar
Young and gorgeous Pakistani drama actress, Anum Fayyaz, got hitched with her friend, Asad Anwar, on November 26, 2016 in Karachi. Soon after their wedding the adorable couple left for Umrah.
4. Rubya Chaudhry and Mekaal Hassan
The stunning diva of Pakistani fashion industry, Rubya Chaudhry, tied the knot with the talented musician, Mekaal Hasan, on August 10, 2016. It was unexpected for many as the two were never seen together before. However, social media revealed the secret through their beautiful wedding pictures.
5. Urwa Hocane and Farhan Saeed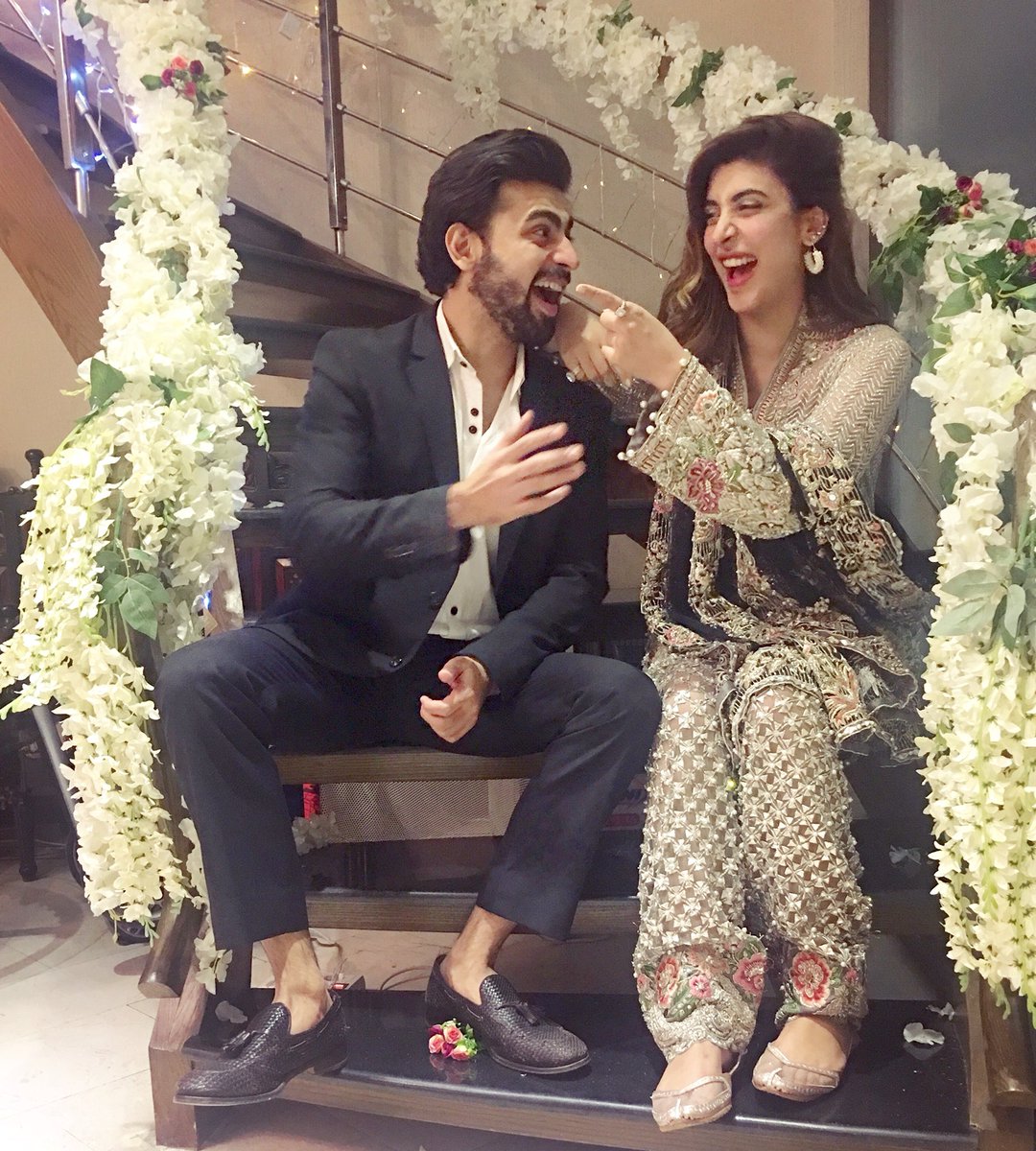 2016 ended with the wedding of the most loved couple of the year. The lovebirds of Pakistani media industry, Urwa Hocane and Farhan Saeed recently got hitched on December 16, 2016 on their Nikkah ceremony in Badshahi Masjid, Lahore. The wedding pictures went viral on social media with the trend '#UrwaFarhan' that was followed by masses throughout the world.
To know more: Urwa weds Farhan - celebrations and pictures