SRINAGAR: Government forces enforced a strict curfew in parts of Indian-held Kashmir on Sunday, a day after the killing of a prominent rebel commander by Indian soldiers sparked massive protests in the disputed region.
Armed police and paramilitary soldiers patrolled deserted streets and ordered residents indoors in the region's main city of Srinagar and other towns to stop the anti-India demonstrations.
Still, thousands of people assembled in the southern Tral area to take part in the funeral of the rebel leader, Sabzar Ahmed Bhat, chanting slogans calling for Kashmir's freedom from Indian rule.
There were no reports of any protests on Sunday, which marked the beginning of the Muslim fasting month of Ramadan.
After Bhat and another militant were killed in a gunbattle with soldiers on Saturday, large-scale protests and clashes erupted across the region, leaving one civilian dead and dozens of others injured.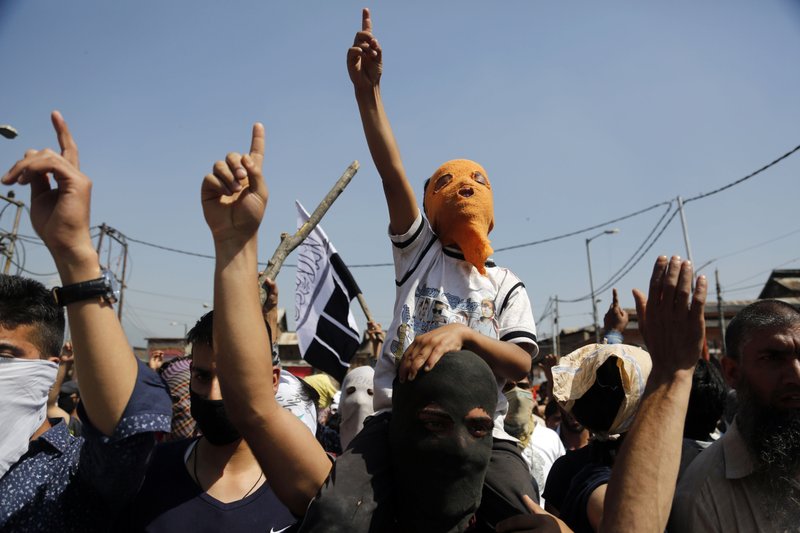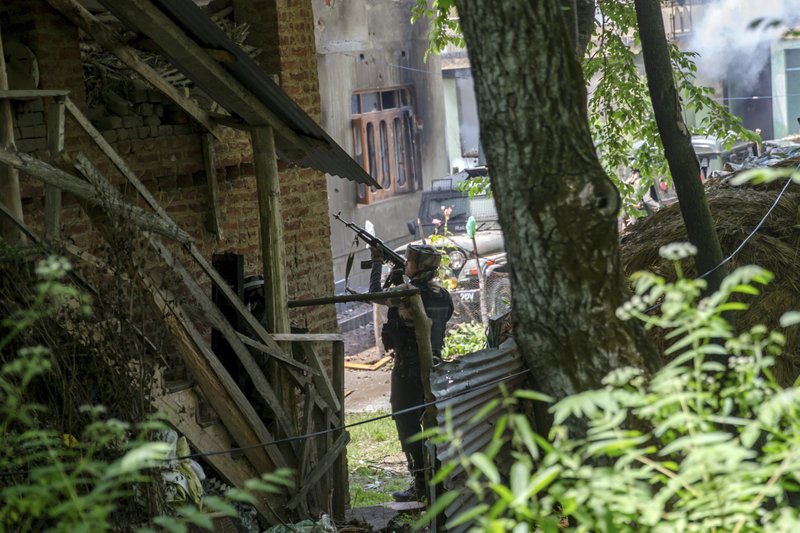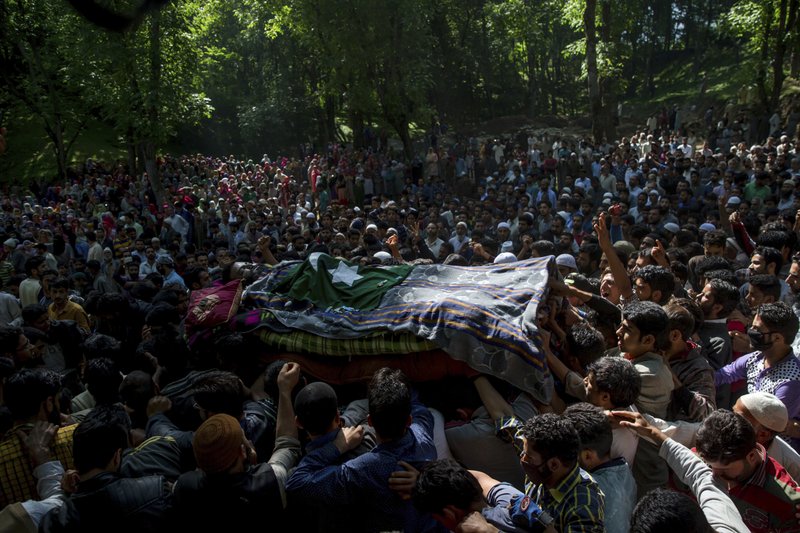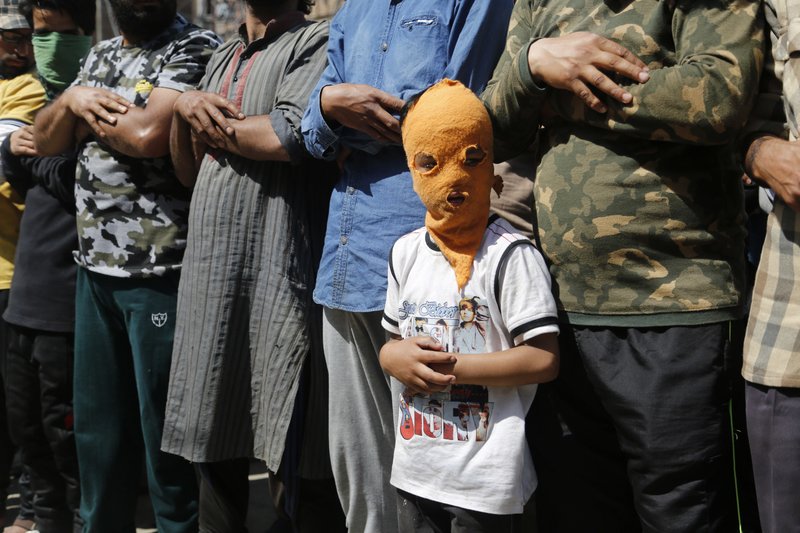 Anti-India sentiment runs deep among Kashmir's mostly Muslim population, and most people there support the rebels' cause against Indian rule despite a decades-long military crackdown to fight the armed rebellion.
Separatist leaders who challenge India's sovereignty over Kashmir called for a general strike on Sunday and Monday.
India and Pakistan administer part of Kashmir, but both claim the territory in its entirety.
Rebel groups have been fighting since 1989 for Kashmir's independence or merger with neighboring Pakistan. Nearly 70,000 people have been killed in the fighting and the ensuing Indian crackdown. India has accused Pakistan of arming and training the rebels, which Pakistan denies.
Rebel groups have largely been suppressed by Indian forces in recent years. However, public opposition to Indian rule remains deep and is now principally expressed through street protests marked by youths hurling stones at government forces.